I'm so glad to have written the stories for this fantastic series helping kids across the UK who have allergies, while making others aware of how they can help.   https://www.bbc.co.uk/cbeebies/radio
Starting from 10th Jan with a new show every Wednesday until 7th February , this cracking series about allergies is not to be sniffed at.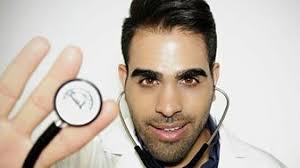 I'll stop right there with the puns because allergies are only funny until you have one yourself.  Then it can be tiresome, disruptive, frightening, especially when you're not yet even six.  To be the odd one out, with special food, special gloves, special medicine, when you're feeling poorly, doesn't feel very special at all.
This series of five audio downloads explores different chronic conditions that some children may suffer: asthma, allergies to pet dander, nuts, dairy, pollen… what's it like to suddenly react badly to something?  What's it like when it happens to your friend? What's it like to have to guard what you eat or drink or touch?   What's it like to not be able to eat your own birthday cake?
When you put it like that, it's all a bit grim.
So I didn't put it like that.
After all, these stories are for CBeebies and CBeebies is never grim.  So expect fun stories with nutty detectives, cub scouts, tennis aces, guinea pigs and pigeons, all read beautifully by the wonderfully reassuring Dr Ranj.
Of course the stories answer all of those questions above: I based them on patient testimony and the expertise of a specialist nurse.  You can hear some of the children talking about their conditions in each episode as well.  My lovely producers were pleased with the result. I hope that you and your little ones will be too.