By train and plane, taxi and car
We're travelling to Sheffield from Stroud and afar.
Like migrating wilderbeasts, salmon and toads
Although hopefully not eaten or squashed on the road.
On pizzas and parties we'll spare no expense
At the annual Children's Media Conf'rence!
I'm producing, tomorrow, the Opening Sesh
It's a Question Time thing, in which we will flesh
Out the bones of kids' media policy and stuff
And probably mention Brexit but without flimflam or guff
On panellists (and poets) we spare no expense
At the annual Children's Media Conf'rence!
I'm over excited, I'm sure you can tell
Writers don't get out much, oh you knew that as well.
Jayne World has gone all sing song with rhyme
But I'll try to control it most of the time
On potions to pacify me, spare no expense
At the annual Children's Media Conf'rence!
No I didn't go on safari and no I didn't climb Kilimanjaro.
Well I did sort of….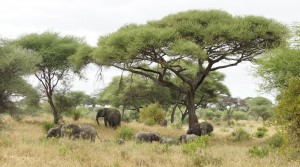 I had the pleasure and privilege of staying on the border of the Arusha National Park and on the Masai Steppe in Tanzania with Kilimanjaro as my neighbour to research and write a screenplay for a new  initiative from Nature For Kids and the Sparkling Elephant Project: an exciting adventure film for children, working title…
GOODWILL AND LIHWA AND THE TREASURE OF THE ELEPHANTS
The African bush is full of dangers, especially if you're only eleven years old and abandoned.  A boy and a young elephant both become victims of poaching. But just who is rescuing whom?
My research included meeting with local children, Masai, rangers, farmers, ranchers, safari guides, tourists, government ministers and elephants and other wildlife. Obviously some I could get closer to than others.  It was both wonderful and awful and at times, like when I found these elephant remains, or watched a boy cut down another acacia tree for charcoal,  heartbreaking.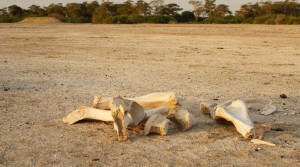 I'm not a trained conservationist or zoologist but having read and listened to people from all sides of the arguments, I truly believe that elephants play a more important role in our world wide ecology than we realise.  They may seem destructive but they are Africa's gardeners, maintaining the rainforest (the planet's lungs) – to be losing them at the unsustainable rate of one every fifteen minutes to ivory poachers is insanity: no elephants means no rainforest means no control over CO2 means no control over climate change means…  It is not just rhetoric but science-based knowledge when I say, "in saving the elephants we are saving ourselves".
The plan is for this film to be the backbone of a conservation initiative throughout Africa and China. Freely available to major conservation and tourism partners, there will be versions in multiple languages, English, Kiswahili, Mandarin for example but of course the beauty of film is that it tells a story visually and can go beyond words and their boundaries. It is hoped that the film will be the catalyst for everyone to rediscover elephants and bring the sparkle back to Africa before we lose them and ourselves forever.
I liked it.
I liked having all my travel arrangements made for me.
I liked getting caught up in a motorcade with blue lights flashing and outriders.  An excellent way to get through Istanbul traffic as long as the the driver pulls back when the outriders start getting twitchy.
I liked five star  accommodation.
I liked my Turkish Bath.
But who takes calls on the loo?  I hope I'm never that esteemed.
And if you'll forgive the unfortunate juxtaposition here, I liked delivering my paper.  If I wasn't already full enough of my own self importance, they gave me two TWO interpreters: one into Turkish and the other Sign Language.
And published my speech in a REAL BOOK OF CLEVER THINGS BY CLEVER PEOPLE.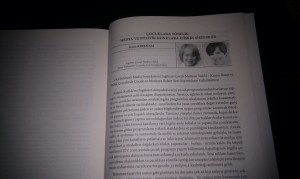 AND I very much liked getting caught up in the Deputy Prime Minister's procession when we all went to dinner.  Top Tip: secret service people are not very secret and they don't make good dinner conversation.
Another top tip: if you mention politics to a politician, be prepared for facial expressions that can only be described as 'inscrutable'.  Try as I might, I couldn't scrute the Deputy Prime Minister.  I later learned I'd been mentioned in despatches and in a good way, but you'd never have scruted that at the time.