I wish you a Christmas full of joy, love and hope,
With laughter and peace, but no time to mope.
I hope you feel loved and can share that with others,
Like strangers and friends, aunties and brothers.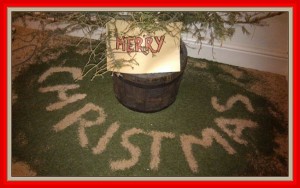 But the wish I wish most while I have this one chance,
I hope you don't get pine cones in your pants.
I'm saying nothing about needles.