You might not have been aware that it was #refugeeawarenessweek recently.  No matter, the terrible situations that some people find themselves in sadly haven't gone away so here are stories I wrote for #CBeebiesRadio
With some minor adjustments to protect both the kids in the stories and the kids in the audience, each is a true story.
You might want to rant that such subject matter is entirely inappropriate for young children but young children are living through these things.  Stories are there to help us understand and find ways to deal with what is going on around us.  These stories celebrate the resilience, courage and love of young people and nobody is too young to celebrate love.
If you have read this far, then (oops I didn't ask permission but as I wrote it… bad me) have this:
Everyone needs a safe place to live,
Like a bird's nest lined with warm feathers:
Full of kindness and love, it's the place we call home,
A refuge from the world and the weather.
But storms can sometimes blow nests from the trees
And winter brings frost, ice and snow.
Birds have to fly south or else they would freeze;
To survive until spring, they must go.
Their journey can last for thousands of miles,
It's a daring and dangerous quest,
Flying across deserts and oceans and isles
With little food and no time to rest.
And people too must sometimes take flight,
Like birds they have to migrate
From the cruelty of rulers and armies that fight,
Blown by the ice winds of hate.
This journey can last for thousands of miles,
It's a daring and dangerous quest,
Crossing countries and deserts and oceans and isles
With little food and no time to rest.
But unlike the birds, these people have names:
They're not just a crowd on TV,
They love and they laugh and they work and play games:
They are people like you and like me.
There's Farah and Birhan, Hivi, Rafiq
With sisters and aunties and mothers,
Serbest, Amez, Natania, Sadiq
With fathers, granddads and brothers.
Refugee children love stories and art,
They love chasing and shouting and play.
They're sporty, they're funny, thoughtful and smart
And dream of being grown up one day.
Their journey can last thousands of miles,
With little food and no time to rest.
Crossing deserts and oceans with hope and with smiles,
It's a daring and dangerous quest.
Then after the winter, the birds fly away,
But not to wander or roam:
They fly back to rebuild the nests that they left,
To the safe places they once called home.
And refugees too love the land where they lived
And many hope to return there they say.
When summer brings the warm wind that forgives
There will be freedom and peace there, one day.
Now that is a journey of thousands of miles
And a daring and dangerous quest;
Bringing peace and forgiveness, laughter and smiles
But of all journeys, that one's the best.
For everyone needs a safe place to live,
When we find it, there's no need to roam.
There we can grow and learn and forgive,
Full of love, it's the place we call home.
Because everything's coming up lovely.  Having spent the autumn digging round for writing commissions and hard pruning some ideas and dreaming over seed catalogues, things started to happen.  But like all those dinky seeds, everything had to stay buried under non disclosure agreements.  All I could do was walk round with a warm smile, rather like a compost heap steaming on a frosty morning: definitely good things going on.
Much is still to blossom but (Weren't the flowers lovely this spring?) you should be able to see the first fruits later this month when CBeebies broadcast BING BUNNY.   Actually this was a series that I wrote for last year and I think my scripts were all locked before Christmas.  I've desperately wanted to talk about it because the show is so lovely.  It was initially described to me as a reality show for preschool.  And it is.  Using a beautifully animated black bunny rabbit and his friends and family, the episodes show real time moments from a child's life: the fun, the wonder and the mess.  It's brilliant.  It's bouncy. It's a BING thing.
Back to my 'gardenese': I'm sure the series will blossom and grow in the hearts of its young audience and bear much fruit in their lives.  And also prove fruitful for the lovely people that I worked with at Acamar Films Ltd.
As I said, much of what I've done this spring is still to blossom: still under a mulch of creative compost and non disclosure agreements.  Nevertheless, things are developing nicely: I've been working with broadcasters and independent producers on more preschool projects and grown up features, a major international conservation project and, and, and… poetry!  Can't wait for the day I can show you those literary specimens: I'll be as proud as a gold medal winner at Chelsea.  Blooming marvelous.
And celebrate their other qualities instead.  Like their kindness, courage, tenacity, empathy, sense of justice, compassion, generosity, ability to love and be loved.
They may in fact be damn ugly physically and what's wrong with that?  Who's to say what is beautiful?  We are doing our children a grave disservice when our affirmations focus on their external appearance.  Of course they're beautiful to us, because we love them. But we don't love them because they're beautiful.  But do they know that?
What do they hear, what do they learn,  when with the best intentions we crow and brag about our 'beautiful' daughters, on Facebook, on Twitter and to our friends?
I recently heard Dr Dafna Lemish talk about Girl Power, and I have to agree that Girl Power has empowered our daughters in two ways only:  sexual power and consumer power.   So after all this time, after all that the women's movement has tried to do, daughters and mothers alike still unwittingly define and value themselves and each other according to whether they're attractive, can pull, and stick their tits out.   And as consumers, we've grown demanding – 'make it in pink and we'll buy it'. 'Born to Shop'?  Oh please.  No wonder women are  still not taken seriously.
The Children's Media Foundation has an event this coming Wednesday to discuss role models, representation and gender skew.  If you can go to it, do.   And let's celebrate and affirm our daughters and our sons as wonderful human beings who can change the world because of who they are, not what they look like.
I've just returned from the 1.Turkiye Cocuk ve Medya Kongresi in Istanbul-not Contantinople.
Oh look, I tried then to take myself seriously but couldn't even manage a sentence.
I did however take the Kongresi seriously.  On behalf of the Children's Media Foundation, I was invited to speak at this new conference and share some of the lessons we've learned in the last few years.
The Kongresi was set up by the Turkish deputy prime minister to develop a strategy for children and media.
The two day event brought together representatives from across Turkey, adults, children and young people as well as "esteemed overseas experts" (about twenty professors and me) in child development, media studies (and me) and was, from my perspective brilliant.  It was superb having lots of young people involved and at the heart of things.
And despite the language barriers (some interesting translations – "Our children are so intelligent, so beautiful and so clean" ), there was a fantastic spirit of collaboration and fun.
It was disappointing not to see a stronger presence from the Turkish kids' media industry.  I think they were invited and there were a number of trade stands but the talks, other than mine, Sabrina Unterstell from Prix Jeunesse, and kiwi programme makers Robyn Scott Vincent and Tanya Black were more from the media studies and media literacy POV, with titles such as "Cultural functions of the Cartoons", and lots of words like pedagogy', 'positioning'.  My title was also rather dry – "Children's Media and Systems Related to Policy Issues", but never fear, I spiced it up with some jokes and, I have to say quite a lot of triumphalism.  But nobody left my session or fell asleep…
In essence I explained how the Children's Media Foundation came to be and what it had achieved.  The jokes and triumphalism weren't strained or shoehorned in – since 2006, we have done a lot: I was going to list it all but you can read all that stuff over at www.thechildrensmediafoundation.org
It all went down rather well – there were genuinely interested questions, the moderator Prof. Dr Davut Dursun – head of the Turkish Radio and Television Supreme Council – said it was "A critical presentation for the congress" and that "Congress should study this [our] model."  And that the Children's Media Foundation "served as an example."   Go us.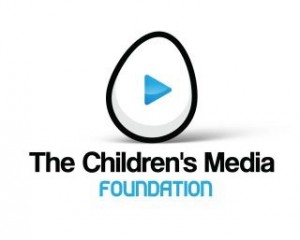 I had been in two minds about attending – of all the members of the Children's Media Foundation executive, I have the least experience and the fewest letters after my name.  But I can tell the story of all that we have done and all that we want to do and who can argue with an airhead when she states that 'children deserve the best media'?  So go me.
 Ooh and don't you love that they made all the adult speakers submit photos of when they were children?
I've just come back from six days in Munich at the 2012 Prix Jeunesse International Children's Television Festival.  Fantastic.  A biennial festival and competition bringing together children's programming from over seventy countries with the intention of improving the quality of children's television world wide, deepening understanding and promoting communication between cultures.  I read the brochure.
To be fair, if you were there I think you'd agree that the festival achieved all that.  This year's theme was 'watch, learn and grow with children's TV.  And I did.  The watching was extreme: 85 shows in competition, plus about 400 available to screen outside.  The learning was extensive: from what it's like to have or live with autism, to how to wash a willy, to how to make mohitos, to what challenges programme makers face in places like Bhutan (not saying where I learned what or from whom).  And the growing was, perhaps too much growing: Kartoffelsalat how I love thee. So…
Jayne's best bits:
Hearing the surprise when the audience having hailed Gumball as brilliant discovered it is a Cartoon Network show.  Hotly followed by the delight that it comes out of London.
Seeing the South African contingent at breakfast the morning after the night before.
Watching Waffle Heart and Leave Me Alone: the current wave of great drama series from Scandanavia isn't just for grown ups.
Jayne's Worst bits:
Learning of some unsporting tweeting – to win a Prix Jeunesse means good business.  How naive of me to think it was about the kids.
Seeing too much stuff where girls are only concerned with their looks and defined in relation to boys.
When they ran out of rum.
If you were there, I'd be interested to know what your best and worst bits were.
The range of shows from across the world was fascinating – seeing how different cultures respond to our stuff, learning what they enjoy, or don't.  I admit I felt a  little disappointed though: I went expecting to be overwhelmed by brilliant new content and style.  But nothing seemed truly innovative or daring.  In fact too much seemed to use the bells and whistles of commercial American shows.  However, without the tight construction of a well crafted script, such imitations were poor.
Oh one other thing I learned watching all this stuff:  we are so lucky in the UK.  Our content makers are among the best in the world.  Companies like The Foundation, Kindle Entertainment, Darrall and MacQueen, Plug-In Media… the inhouse productions from CBBC and CBeebies… they are beacons of brilliance.   I hope I wasn't the only person to notice this and that rather than aping commercial American stuff, overseas broadcasters get inspired by UK storytelling and production values and so buy our programmes AS WELL AS finding their own ways of telling stories that will feed back and inspire me.